Outcomes
We believe in the importance of measurement and reflective practice. We partner with research institutions to implement regular data collection and analysis, so we can continually improve. Get more details about the summaries of our work and evaluation below.

Our 3-year evaluation showed that NPLI is an effective leadership development initiative that leads to profound changes in parents' civic, personal, and family lives.
---
2019 Impact Brief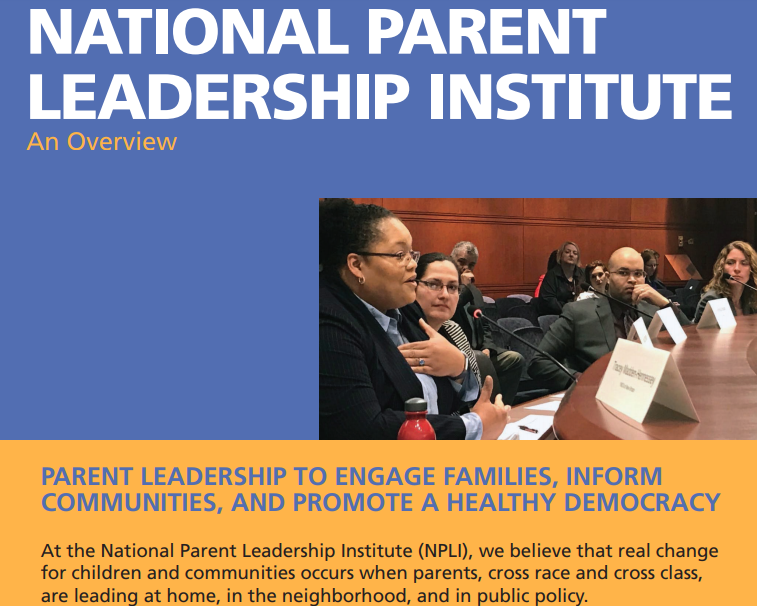 PARENT LEADERSHIP TO ENGAGE FAMILIES, INFORM COMMUNITIES, AND PROMOTE A HEALTHY DEMOCRACY
At the National Parent Leadership Institute (NPLI), we believe that real change for children and communities occurs when parents, cross race and cross class, are leading at home, in the neighborhood, and in public policy.