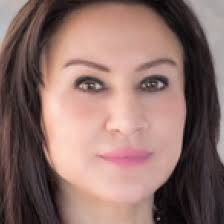 Sandra is the Founder and National Director of Abriendo Puertas/Opening Doors -the nation's first evidence-based, comprehensive training program for Latino parents with children 0 to 5. Prior to her work with Abriendo Puertas / Opening Doors, she developed a series of training programs to support children and families involved in the child welfare system for Parents Action for Children.
She brings over forty years of experience with legal, children's advocacy and community service organizations. Her multi-faceted career has included founding the first service organization to assist Central American Refugees, developing health education programs for the United Farm Workers of America and leading campaigns to promote the benefits of preschool to the Latino community. In addition, for seven years, she served as a founding member and State Commissioner for First 5 California where she established the Advisory Committee on Equity.
Sandra serves as an Advisory Board member for the Too Small To Fail Initiative. In March 2014, Ms. Gutierrez was named by the White House as a César E. Chávez Champion of Change, and in February 2015 she received the James Irvine Foundation Leadership Award.