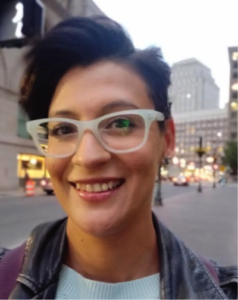 Zulema Gomez has been a part of the Parent Leadership Training Institute (PLTI) family since October 2010. She was instrumental in implementing PLTI in her community as a vehicle for change. PLTI was so desirable due to the expected impact of the "Community Civic Project" component of the program. The community project requirement for parents would be the most effective way to address many of the issues that parents knew were plaguing the community. Zulema worked with the Gang Taskforce at the time and all agreed that more was needed, aside from the usual Awareness Workshops, to have a powerful paradigm shift that was sustainable. Parents and their communities needed to take ownership of the specialized problems they saw in their neighborhoods and be part of the solution of bringing change. PLTI was the vehicle to meet that goal.
Zulema has trained, certified and served as both Phase I and II Facilitator and as Site Coordinator for Stockton PLTI in California. In her capacity as Implementation Specialist with the National Parent Leadership Institute (NPLI) Zulema provides technical support to new and transitioning sites across the country as they move forward in successfully implementing PLTI in their communities. Currently she supports sites in California, Florida, Massachusetts, New York, Rhodes Island and Washington state.
Prior to joining the PLTI team, Zulema served her community as Program Director for School Readiness, Home Visitation and Parenting Programs for over 15 years. She also serves on the Local Childcare Planning Council of San Joaquin, as the voice for consumers of early care and education services.
Zulema lives in California with her husband and two children.
Favorite Book: East of Eden by John Steinbeck. As a Californian, I appreciated the geographical imagery but as a human, I cherished the rainbow of emotions I experienced in every page.
Are you a parent? Yes I am the parent of two boys: an eight year old and a 19 year old.
My Haiku:
Mama bird builds nest
Act of love for child to see
Parent Leadership