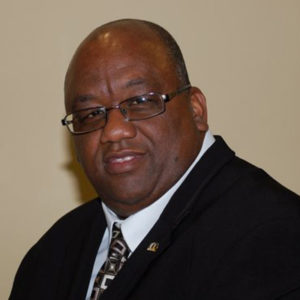 A native of New Orleans, Louisiana Patrick is the 5th child of seven children born and raised in the Melpomene Housing Project, Patrick is the father of two daughters and one grandson.
He was educated in the New Orleans Public Schools and graduated from L.E. Rabouin High School, Dillard University with B.A., Loyola University Ed.S and acquired the National Administrator Credential in Early Childhood for Directors from the Council of Professional Recognition Washington, DC.
Patrick is a seasoned teaching veteran and Educator of the New Orleans Public Schools, Recovery School District and the Charter School Network with more than two decades of service.  A noted Child Advocate and Guru in the field of Early Childhood Education, he has been featured as a Father Figure in the New Orleans Times-Picayune, Spotlighted as a Mentor with the EACH ONE SAVE ONE Mentoring Program and selected as one of the Young Leaders Council Role Model.
He was the First American Male to serve as Member At Large, Conference Chairman, and Past President to the Board of Directors of the Greater New Orleans Association for the Education of Young Children. He served the Early Childhood Providers of Louisiana as one of the first responders after Hurricane Katrina as Program Director, for the JOLI (Job Opportunities Low Income) and Home Base Childcare Business Development Program for a local non-profit creating 65 jobs for Family Day Providers.  He currently serves as Board Member, Education Chairman and Past President of the 100 Black Men of Metro New Orleans.  He holds membership in many religious, civic, and fraternal organizations.