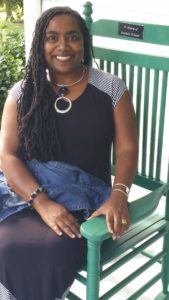 Donna Thompson-Bennett, a parent leader and retired attorney, has 30 years in advocacy experience, with 25 of those years centered on parent leadership and civic engagement.  Donna considers herself a global citizen who is passionate and committed to social justice and race equity. A highlight of her leadership is facilitating across difference with parent, community and civic leaders to build partnerships that yield positive outcomes for families and communities.
Prior to becoming Executive Director, Donna worked within NPLI over a decade as a National Consultant and Implementation Specialist and has partnered in implementing PLTI Sites around the country including locations in Florida, Hawaii, Louisiana, Michigan, New York, Ohio, Rhode Island and Virginia. Then, for 2.5 years, Donna and Patti Keckeisen led NPLI as co-directors.   She also served as the Coordinator of Bridgeport Public Schools Parent Center and her local PLTI, the Parent Leadership Training Institute.
Donna's professional journey has always included elements of civics – as a former New York County Assistant District Attorney to engaging parents to be change agents and advocates for their children. Donna graduated with a B.A. in Political Science from Spelman College and holds a J.D. from Georgetown University Law Center.
Donna's current parent and community engagement include roles in: Bridgeport PLTI Civic Design Team, Bridgeport Prospers-Cradle to Career Initiative, Connecticut Department of Education Commissioner's Roundtable on Family and Community Engagement, and Six to Six Elementary/Thurgood Marshall Middle School Magnet PTSA. She is also an active member of her beloved church family Mount Aery Baptist Church and public service sorority Delta Sigma Theta Sorority, Incorporated. Donna and her husband Anthony live and love in Bridgeport, CT with their son Ahmad and granddaughter Nylah.